THE ADVENTURE CONTINUES
THE BRITFIELD AUTHOR TOUR EXPERIENCE
Engaging Students by Inspiring Creativity & Critical Thinking
Britfield & The Lost Crown is not just a book; it's a movement to bring creativity back into the classroom!
Through Fall 2019 and early Spring 2020, Author C.R. Steward traveled 9000 miles through 18 different states, presenting to over 150 schools and impacting 25,000+ students. These interactive live presentationsencourage literacy, promote creativity and foster imagination in children and faculty alike.
Unfortunately, the Spring Tour was interrupted unexpectedly.
…But that didn't stop Mr. Stewart! During those initial months, Mr. Stewart used the same tools he presentedand came up with an even better way to reach more schools, motivate more students,and continue to make a huge impact on the lives of our children.
Introducing the
Britfield 20/21 Creativity & Writing Virtual School Tour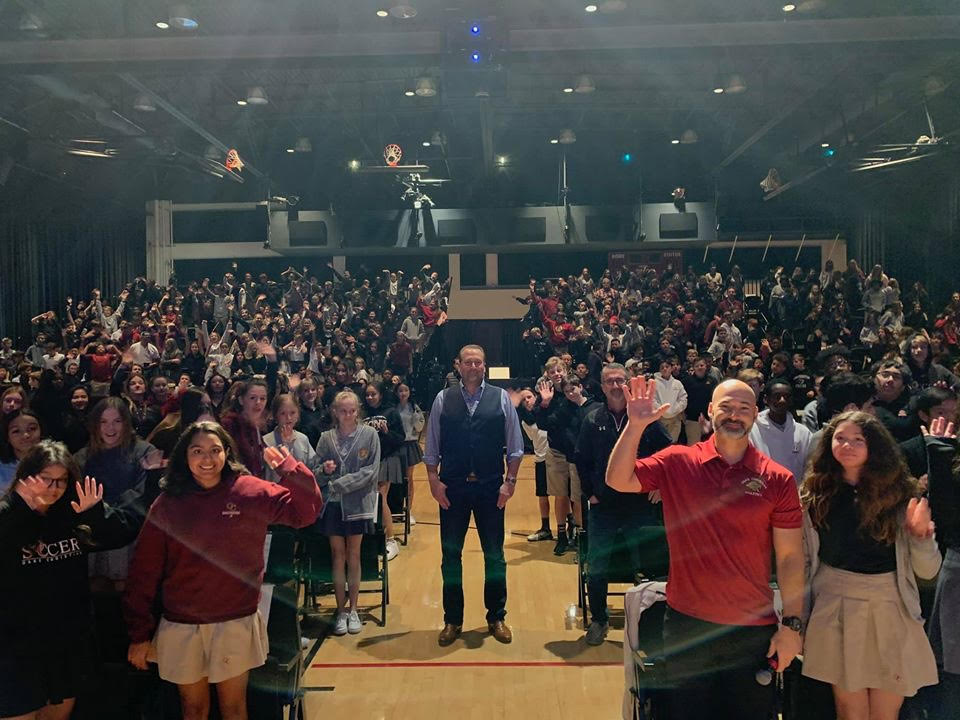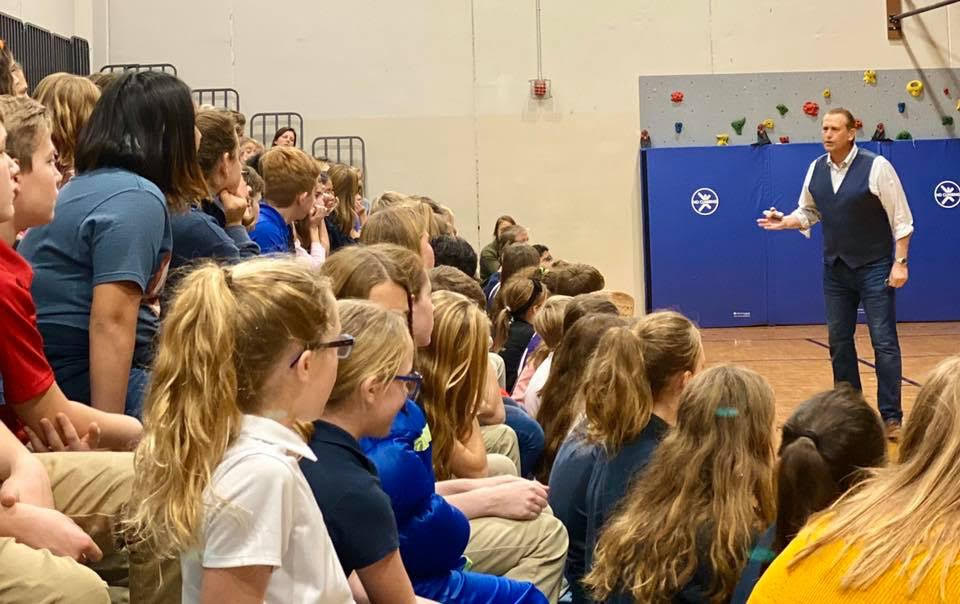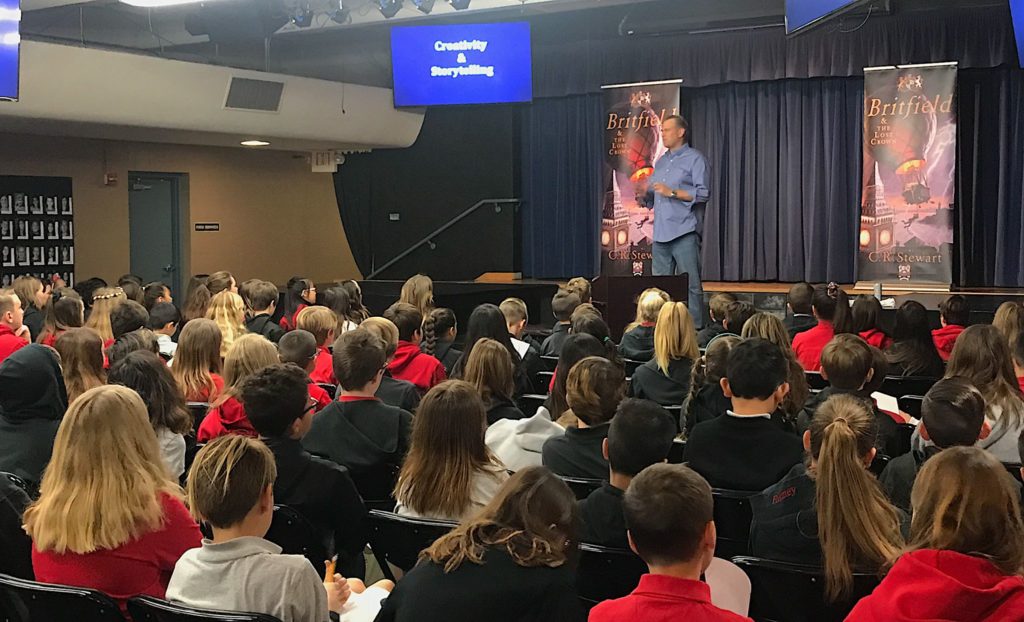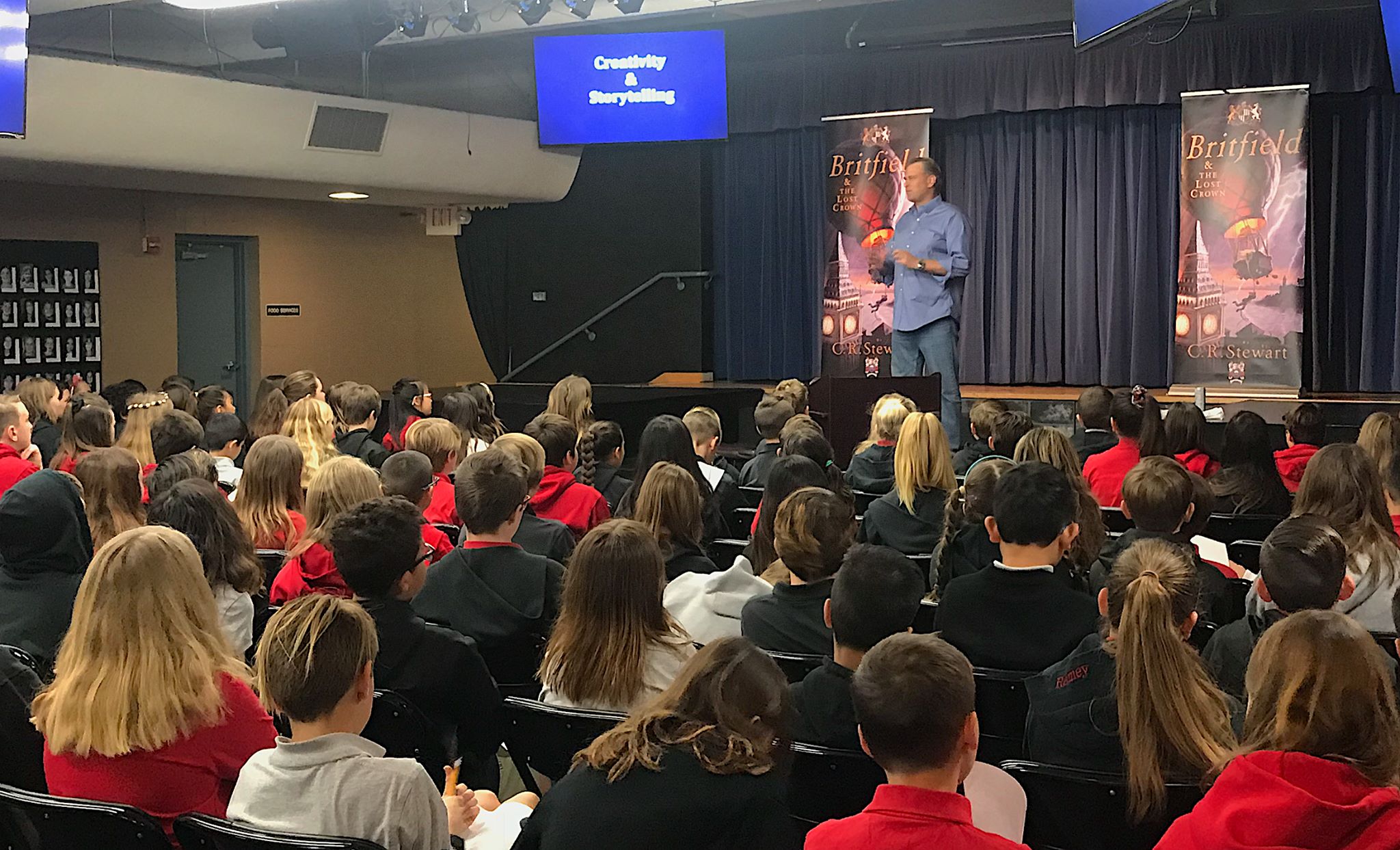 "Your presentation is off the charts excellent and we were all wanting more!"
– Cyndie, TX
"Thank you so much for sharing your passion with us yesterday! You have a gift. I can't wait to use Britfield in the classroom with my students. We have so many very excited students that are carrying their book with pride today."
– Sarah, AZ
"Thank you so much for your really outstanding presentation. I've heard many, many authors but your blend of creativity, use of video, enticing potential readers, and raising expectations of many more wonderful books to come assured that you are a real stand out."
– Bridget, CA
"You have no idea what Britfield fans we continue to be in Missoula, MT!!! We really love the book and are so eager for Book II. Thank you for your investment in good literature."
– Mrs. Job, MT
"Thank you for taking the time to share your vision and passion with our students! It was truly meaningful."
– Kelli, NV
"Mr. Stewart is inspiring another generation of readers."
– Leti, TX
"The students were so excited about the possibilities that are out there and not letting anyone crush their ideas. I know they will be talking about Mr. Stewart for a long time."
– Para, AZ
"You shared a powerful message and inspired our students. Thank you!"
– Mary, CA
"My students are raving about your presentation. It's important for children to see that the possibilities for their futures are endless."
– Pat, AZ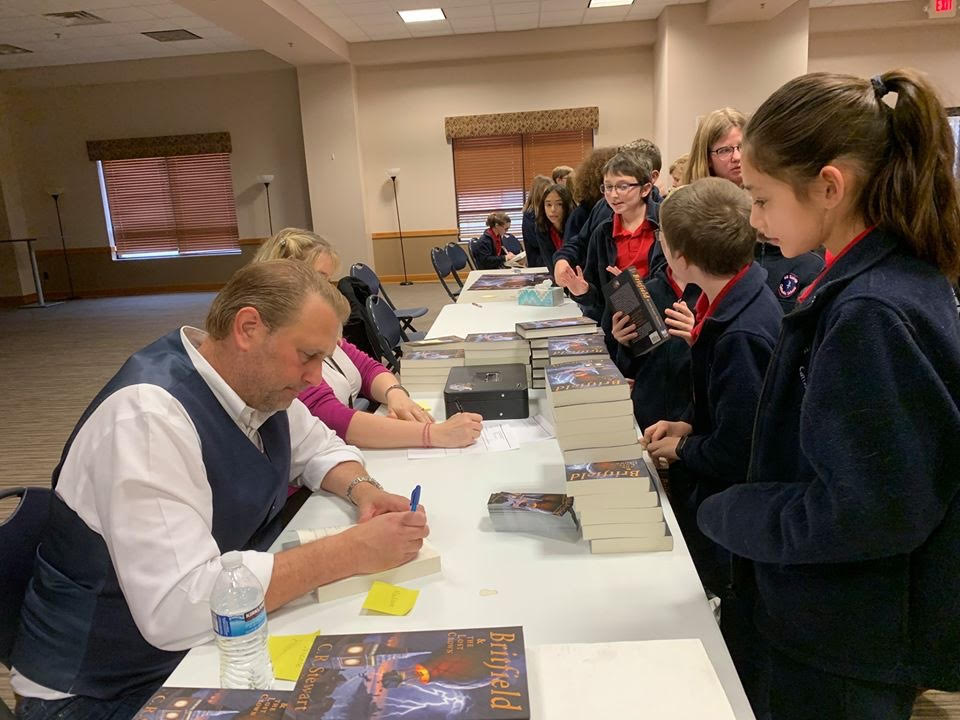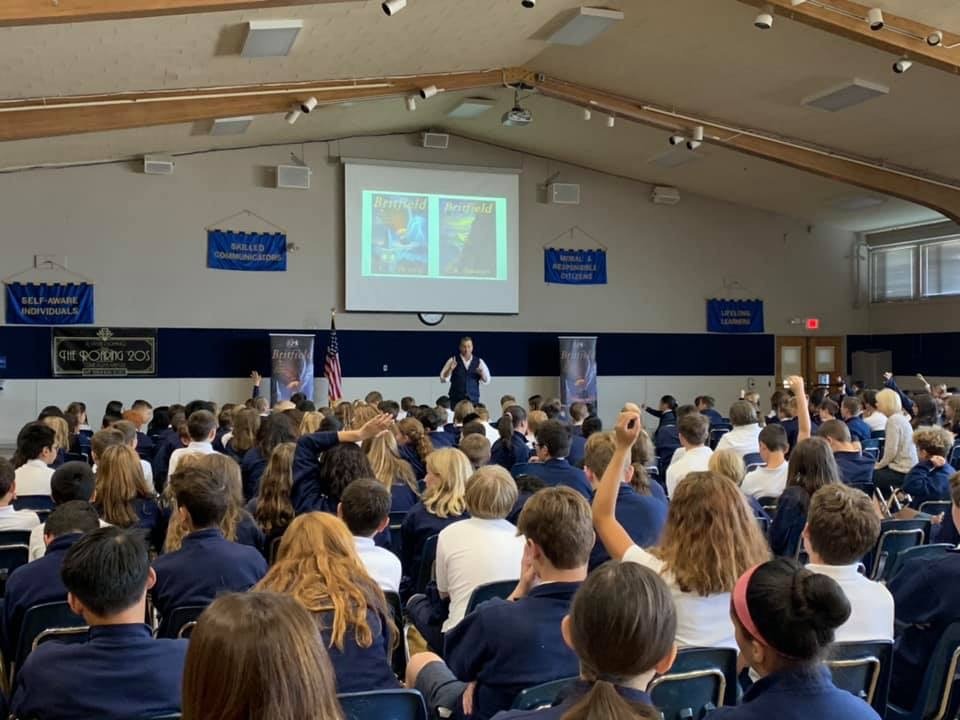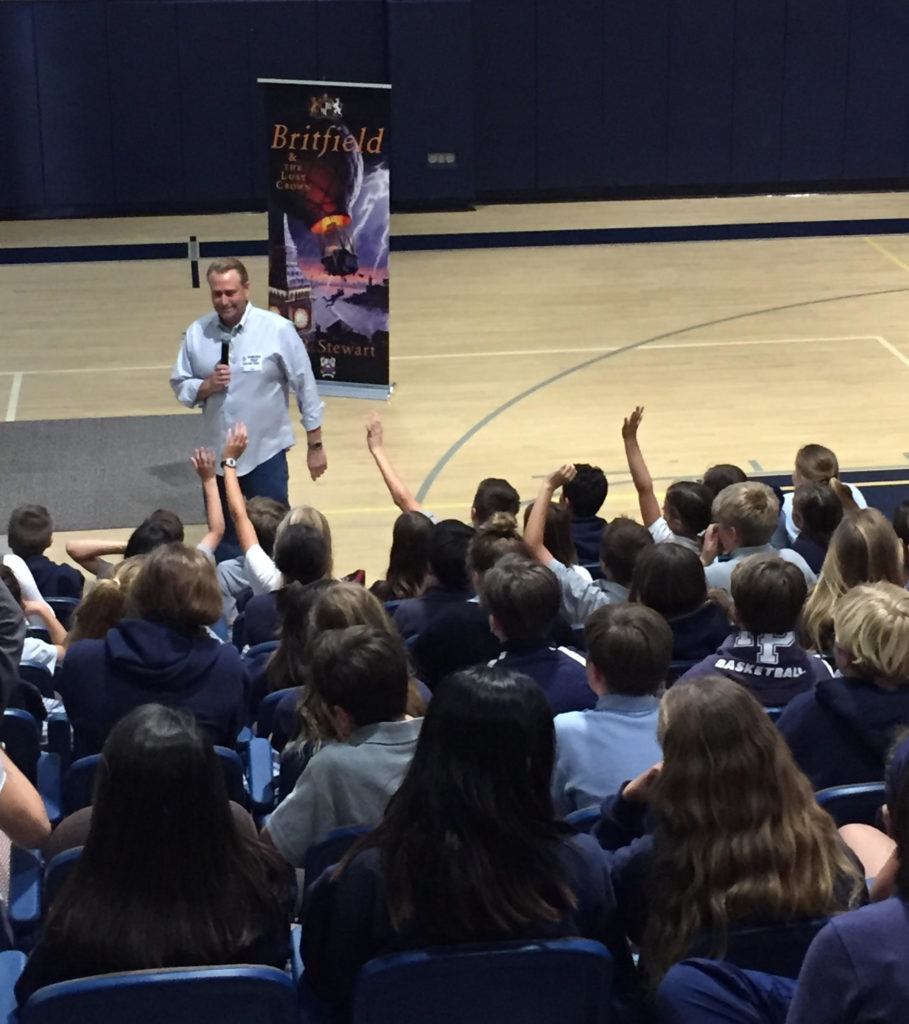 If you would like the BRITFIELD CREATIVITY & WRITING VIRTUAL TOUR
to visit your school, regardless of physical location,
YOUR TIME HAS COME!

(think distance learning models, split classrooms, or split times)
We have developed a simple implementation to allow your school to join us in this great adventure for FREE!
You'll be able to choose your own dates, download the 8-week study guide, read sample chaptersand see what teachers, administrators and students have to say about this impactful event.We also have an instructional PDF with a step-by-step guide to guarantee success.
Britfield is Accelerated Reader APPROVED!
We have a solution to fit most any environment – normal classroom or auditorium settings, individual classroomswithin the same site, distance learners, and even a combination.
Still need more encouragement?