Britfield & The Lost Crown World Book Tour
starting in the United States
KUSI Interview May 18, 2019
Posted May 18, 2019
Chad was interview on KUSI TV on May 18, 2019 talking about Britfield & the Lost Crown, our Book Tour and the Importance of Creativity!
He will be back on KUSI in June for a 20 – 30 minute follow up segment!
You can watch the whole interview at
https://www.kusi.com/author-talks-about-new-book-britfield-the-lost-crown/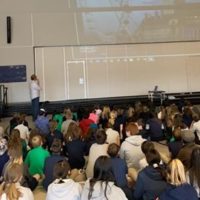 Del Mar News Interview
Posted May 15, 2019
Del Mar News interviews author C. R. Stewart and discusses his school book tour and current focus on the importance of creativity in the classroom.
Read below for more…
#Creativity #DelMarNews #WorldofBritfield
https://www.delmartimes.net/…/sd-cm-nc-author-stewart-20190…