"One of the Most Anticipated Books of the Year!"
Global Launch September 2022!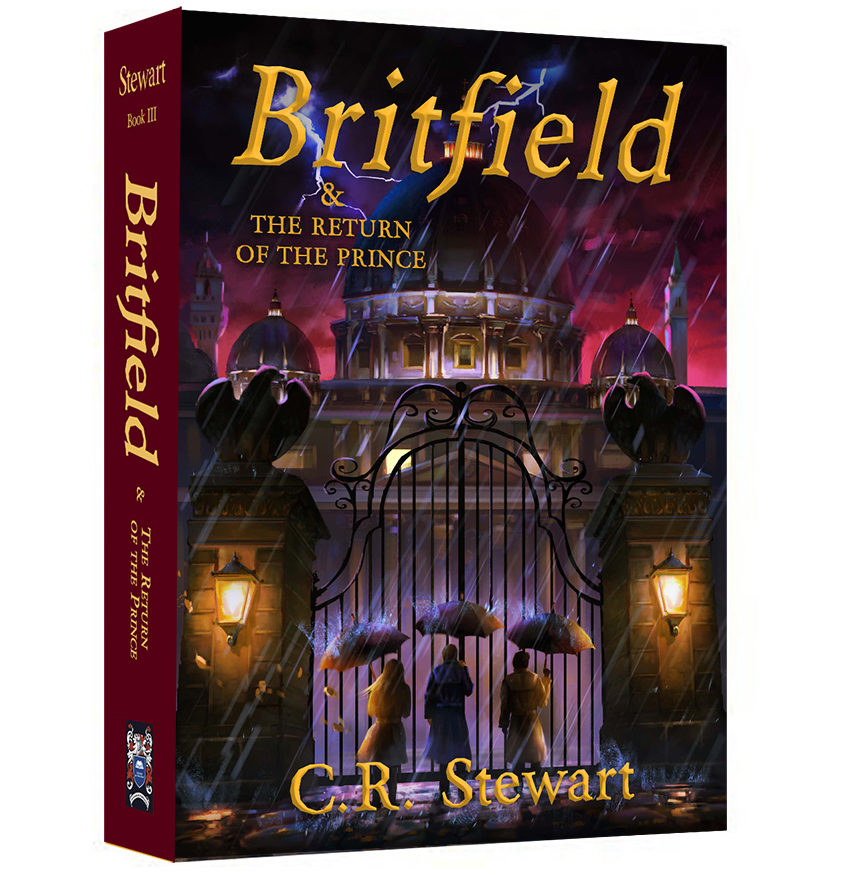 What others are saying about
Britfield & the Return of the Prince
A Masterpiece!
"Never read anything like it."
A Combination of C. S. Lewis & Dan Brown
"The Britfield series is a historical marvel."
Felt like I was in an Action Movie!
"Adventure, Sacrifice, Romance, Revenge, and Loss."
Epic Storytelling!
"A well-written novel with lots of suspense, action, twists, and turns!"
The Imagery Is So Vivid!
"You feel like you're with them throughout the story."
Dramatic and Suspenseful!
"Love the writing—My favorite Book Series by far!"
It Was Amazing!
"I never wanted to put it down!"
Britfield is a Classic—A Unique and Original Series
"Doesn't remind me of any books I have ever read."
Devonfield Publishing is excited to announce the global launch of Britfield & the Return of the Prince, Book III, September 2022. The anticipated sequel to Britfield & the Lost Crown and Britfield & the Rise of the Lion is projected to become an instant international bestseller. Located throughout Italy, the 565 page fast-paced adventure novel will complete a trilogy of the seven book series and is a masterpiece in storytelling while offering a complex and layered narrative that covers parts of Switzerland, Scotland, northern and central Italy, and Austria.

Overview: One year later, the Committee has struck back with a vengeance, crippling the Resistance now scattered throughout Europe. When Devonbury Academy in Switzerland is attacked, Tom and Sarah's only hope is to make it to a safe house in northern Italy by relying on their own experience and covert training. Overpowered and outnumbered, they are ruthlessly hunted throughout Italy by the Black Nobility and a team of assassins. Henry and Oliver discover a devastating truth, Detective Gowerstone is confronted by a secret from his past, and Inspector Fontaine is pushed to her limits. Will Tom and Sarah ever find the Britfields? Relationships will be challenged, new friendships forged, and an unparalleled finale of sacrifice, romance, revenge, and loss.

A worldwide media franchise, Britfield touches the hearts and minds of all demographics, bringing encouragement to children and families. This fast-paced adventure series is transforming literature, education, and literacy while fostering creativity and critical thinking. An interactive world of mystery and adventure, culture and education, Britfield is about friendship, family, loyalty, and courage, with accurate geography, architecture, and history.
This Generation's Book Series