Britfield & The Lost Crown


Theatrical Play
"A Smashing Success!"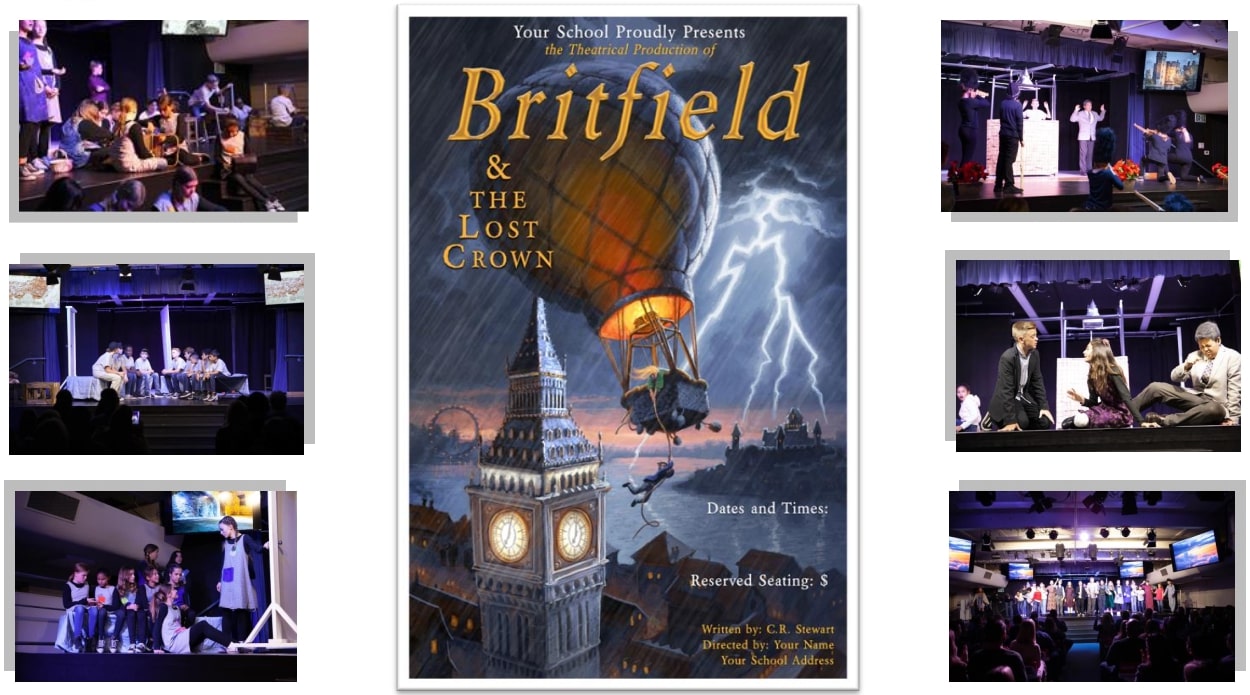 The award-winning, best-selling adventure novel Britfield & the Lost Crown is now a Theatrical Play! Creating an interactive world of mystery and adventure, culture and education, Britfield is about Friendship, Family, and Courage. Entering the World of Britfield, the audience is transported to present-day England: Starting in the smoldering crags of Yorkshire, the exciting story travels through the heart of England, to Oxford University, Windsor Castle, London, and to the shores of Dover. Utilizing sound effects and digital pictures, the theatrical production feels like a real-life adventure. With creative set designs, including a hot air balloon, the fun and fast-paced story provides an amazing experience for students and families.
"One of the Most Exciting Plays in Decades!"
"Britfield is Reviving Classical Theater in America."
"Felt like I was in an Action Movie!"
"Thrilling, entertaining, and hilarious all at once!"
"Has you hanging on the edge of your seat!"
Purchase the Britfield Theatrical Package today and schedule your Production! Everything is available to download right to your computer or USB drive: All the tools you need to explore, create, and share an amazing theater experience with your students. Signed Britfield & the Lost Crown paperback books can be shipped directly to your address.
Britfield is Unique Theater Experience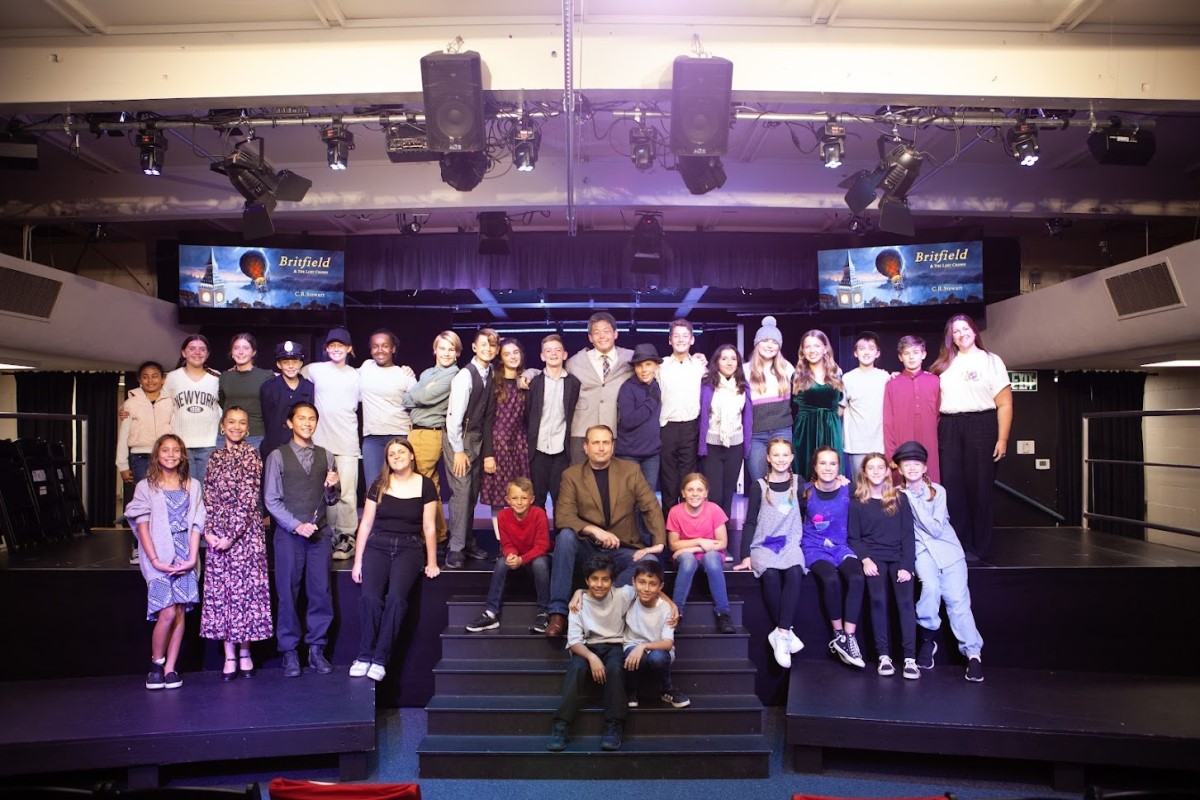 Based on the Multi-Award-Winning Book
Center on Family, Friendship, and Courage
Wonderful Learning Experience: England
Perfect Curriculum Integration (Study Guide)
Speaking roles for between 15 to 30+ Actors
Takes Place in Current Time (easy costumes)
An Actor's Play with Intriguing Characters
Soon to become a Major Motion Picture
Adored by Parents, Children, and Teachers Alike
Cost $395 (Which includes)
Licensing (3-years)
Downloadable Actor's Script
Downloadable Director's Script
Detailed Director's Notes
29 Sound Effects
53 Breathtaking Projection Slides
Opening/Transition Music
Media Kit (Poster)
10 signed paperback books (Britfield & the Lost Crown)
Complimentary Study Guide
30-minute Author Zoom Call (Q & A)
1-hour Theatrical Consultation
Online Customer Support
Cost $149 (Which includes)
Downloadable Actor's Script
Media Kit (Poster)
Complimentary Study Guide
Online Customer Support
Contact Us for Questions or Assistance

This Generation's Book Series