Britfield & the Lost Crown Movie & Cable Series

Posted January 26, 2022


For Immediate Release

Britfield & the Lost Crown Movie & Cable Series Rancho Santa Fe, CA 1/25/2022. Global best-selling and award-winning adventure novel Britfield & the Lost Crown will become a feature-length, live action movie (the first of seven films). Estimated at a film budget of $100-$120 million, pre-production is tentatively planned for summer/fall of 2022, followed by principal production in England/Eastern Europe in spring 2023. Global release could be as soon as November/December 2023 or 2024. Based on industry research, Britfield & the Lost Crown is projected to become one of the most popular films in cinematic history, rivaling the original Star Wars (1977) and ET (1982) at the boxoffice.

Several award-winning screen-writers and directors with a successful history of action-adventure family movies are being considered, along with A-list actors for the main roles of Detective Gowerstone and Professor Hainsworth. Other top British actors are being considered for Mr. and Mrs. Grievous, Speckle, Oliver Horningbrook, and Dr. Beagleswick. The lead roles of twelve-year-old Sarah Wallace and Tom will be played by two up-and-coming British actors, not yet announced. Two actors being considered for Detective Gowerstone are Colin Firth and Benedict Cumberbatch. A perfect fit for Professor Hainsworth would be either Bill Nighy and Michael Gambon. Ideally, Mr. and Mrs. Grievous would be played by Helena Bonham Carter and Alun Armstrong.

With the first of seven Britfield movies in development, the creation of several television series is being discussed. Following the success of historical dramas like Downton Abbey and The Crown, and adventure shows such as Reign and The Tudors, Devonfield will develop a fast-paced action series around the Britfields, highlighting the different centuries until Britfield & the Lost Crown begins (21st century). Staring during the Norman conquest of England (1066), through the Tudor consolidation of power (1500s), the Stuarts' pursuit of absolute monarchy (1600s), and Queen Victoria's reign (64 years), the series will show how the Britfields continually battled for their rightful claim to the British throne through betrayal, deception, and wars.

Another series will focus on Weatherly Orphanage (Northern England), an enormous sixteenth-century Elizabethan castle enclosed by a twelve-foot wall. Entering the world of Weatherly, viewers will learn how the orphans survive the austere conditions, endure the "The Factory" where handcrafted items are created, outsmart the scheming caretakers, educate themselves through the "Book Exchange," and retain hope for a better life and future. Coming together during these extreme circumstances, they establish a tight-knit family, forged not by blood or birth, but through a stronger bond nothing can break. The orphans do what they are told and get away with what they can. The series will focus on some of the characters' backstories, such as Patrick (the oldest), Professor Hainsworth, and Detective Gowerstone. ________________________________

With the first of seven Britfield movies in development, the theatrical play (Fall 2022), and the Global Book Tour (2022-24), it is estimated that Britfield will eventually surpass the Harry Potter series in sales and worldwide impact. The first live-action Britfield movie is projected to become one of the highest grossing films in cinematic history, rivaling the original Star Wars (1977) and ET (1982). One of the most awarded books in fiction, the Britfield & the Lost Crown series is transforming literature and education while bringing encouragement to children and families worldwide. The 7-book series (England, France, Italy, Russia, Asia, South American, United States) will be followed by 7 extraordinary movies. Britfield & the Return of the Prince launches June 2022.

Devonfield Publishing
Lauren Hunter
Director of Media
media@Britfield.com

Join the Britfield Writing Workshop September 18-19

Posted August 21, 2021


Join the Britfield Writing Workshop

(September 18 – 19)

Foster an idea into a Story, structure the Outline, develop the Characters, edit and polished, and even publish. We'll review many successful movies, books, and authors, including the classics and mainstream stories. It's perfect for all ages and each class is recorded if you miss a session.

Saturday (September 18)

(11:00 AM – 2:00 PM PT)

Defining Your Story

Establishing the Structure

Sunday (September 19)

(11:00 AM – 2:00 PM PT)

Creating Dynamic Characters

Developing Subplots

Editing and Publishing

Through this virtual course (Zoom), you will be able to improve your writing, ask questions, receive a Course Workbook Outline, and a Britfield & the Lost Crown signed book. Each class is 1-hour (followed by Q & A). Priced at $145.00, these classes  fill up quickly. With a plethora of awards and amazing reviews, C. R. Stewart offers 30-years of writing experience. Each class is recorded if you miss a session.

 

Taught by bestselling, award-winning author C. R. Stewart, discover what it takes to write a compelling Story. Through this Weekend Virtual Course (Zoom), you'll improve your writing, ask questions, and receive an extensive Course Outline. Each class is 3 hours (followed by Q & A and a ten minute break). Priced at $95.00, these workshops fill quickly.

 

Join Our Britfield Writing Workshop (January 2-4)

Posted December 17, 2020
A great Holiday Gift and the Perfect way to Start the New Year! Learn how to write the Story that's inside you from award-winning, bestselling author C. R. Stewart (Britfield & the Lost Crown).

Discover what it takes to write a compelling Story: fostering an idea, the structural outline, character development and the final polish. We'll review many successful stories, movies, and authors, including J. R. R. Tolkien, C. S. Lewis, Charles Dickens, and Roald Dahl. 

Saturday (1/2)

Defining Your Story (11:00 AM PST)

Establishing the Structure (12:00 PM PST)

Sunday (1/3)

Creating Dynamic Characters (11:00 AM PST)

Developing Compelling Subplots (12:00 PM PST)

Monday (1/4)

Editing and Polishing (11:00 PM PST)

Through this virtual course (Zoom), you will be able to improve your writing, ask questions, receive a Course Workbook Outline and a Britfield & the Lost Crown signed book. Each class is recorded and available if you miss a session. Each section is 1-hour (followed by Q & A): Saturday 2-hours, Sunday 2-hours, and Monday 1-hour. Priced at $95.00, these workshops fill up fast.

Born in Newport Beach, California, C. R. Stewart has 20 years of experience in writing fiction, non-fiction, and screenplays. He is an award-winning, bestselling author, creativity specialist, international consultant, and prolific writer. Founder of prestigious Britfield Institute, a nonprofit dedicated to creativity and advanced learning, and Devonfield, an innovative company dedicated to the highest quality in publishing, film production, and education, Chad's areas of expertise are global strategy, international marketing, and film and media production. He received a Bachelor of Arts in British literature and European history from Brown University; earned an MBA from Boston College; and is pursuing a Master of Science in advanced management and a PhD in strategy at Peter F. Drucker and Masatoshi Ito Graduate School of Management, Claremont Graduate University. Chad has traveled throughout the world and spent two years in England, furthering his education and conducting research. Now based in San Diego, he is a strong supporter of education and the arts. Chad enjoys world travel, reading, riding, swimming, sailing, tennis, and the arts.

"An Audiobook Journey" by Ian Russell, narrator of Britfield & The Lost Crown

Posted November 18, 2020


CLICK HERE to read Ian Russell's new blog entry about narrating the

AWARD-WINNING
Britfield & The Lost Crown
AUDIOBOOK!
The Britfield Creativity & Writing Virtual Author Visit IS ON!
Posted October 13, 2020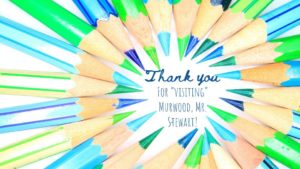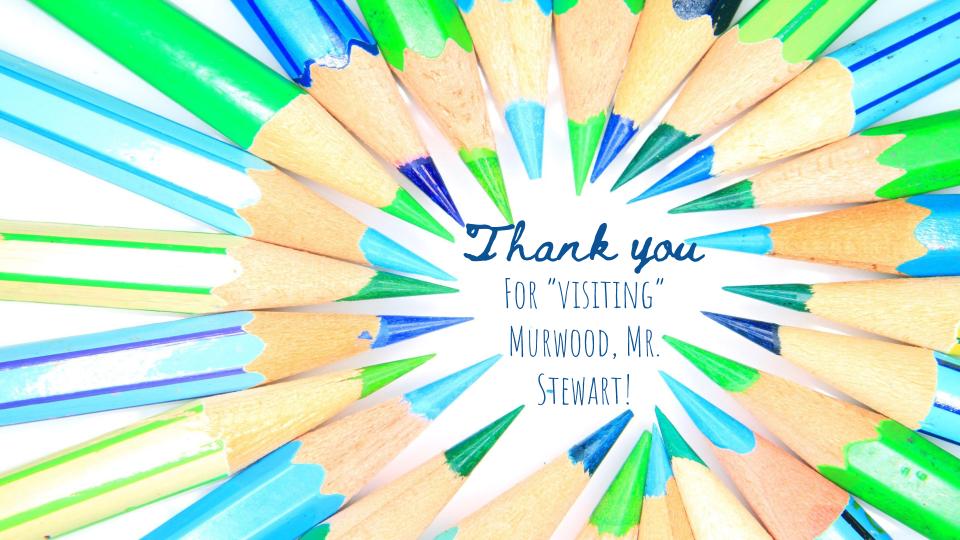 Bring the story behind the story to YOUR school!
Britfield Virtual School Book Tour engages readers of all ages as they interact with  award-winning author, C.R. Stewart, as he shares the creative process behind his best selling book, Britfield & The Lost Crown. This exciting experience includes: 
Learning how to unlock the true potential of your creative ideas

The essential elements of writing an engaging story

 

The importance of creativity

The inside scoop on the future of Britfield – the series and the movies.
"Your presentation is off the charts excellent and we were all wanting more!"
– (educator) Cyndie, TX 
CLICK HERE for more information!
Hope to see you soon,
C. R. Stewart
Meet Tom! One of Britfield's Heroes!
Posted September 9, 2020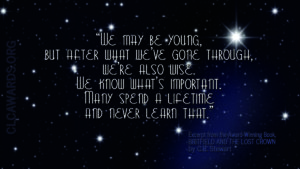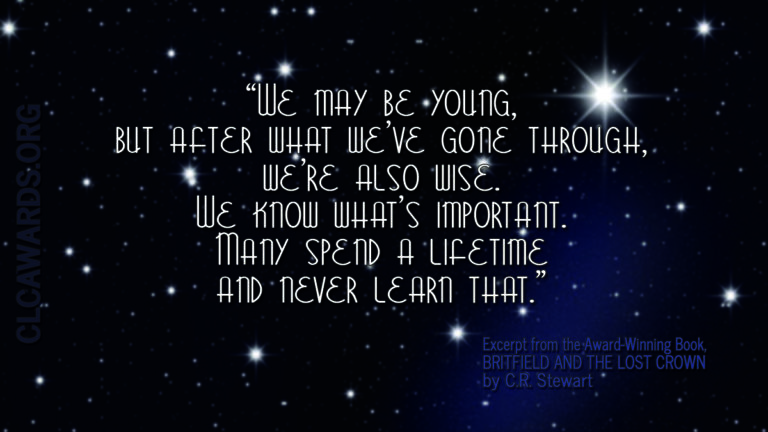 With help from his best friend, Sarah, and a hot air balloon, Tom flees Yorkshire, escaping from Weatherly Orphanage and the clutches of a relentless detective, in pursuit of the truth about himself and his mysterious past: Are his parents still alive? As Tom and a memorable cast of both heroic and dastardly characters unravel a royal mystery that could change the course of history, readers are taken on a breathless journey to a surprise ending that will leave them clamoring for more .

 
Thank you to the great people at the Children's Literary Classics Book Awards for honoring Britfield with a GOLD MEDAL in Middle Grade Chapter Books!
C. R. Stewart
Posted September 2, 2020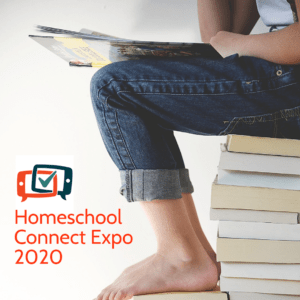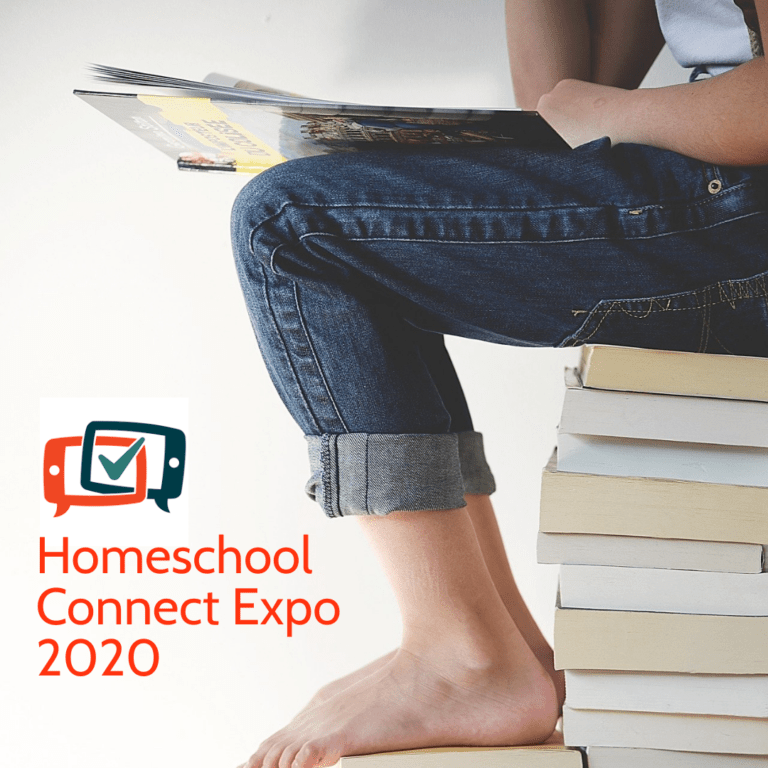 Click the image above to check out the AMAZING resources at the Homeschool Connect Expo 2020!
Along with the many teaching tools & products to enhance your homeschooling experience, there are also tons of speaker sessions designed especially for parents and other sessions specifically intended for your children's educational benefit! 
My speaking session is on "Historical & Geographical Fiction Writing" – Drop by and check out the Britfield exhibitor both, as well. 
Let's Support Independent Bookstores!
Posted August 28, 2020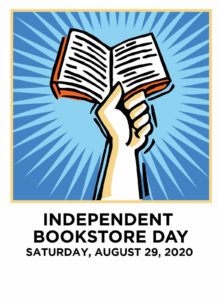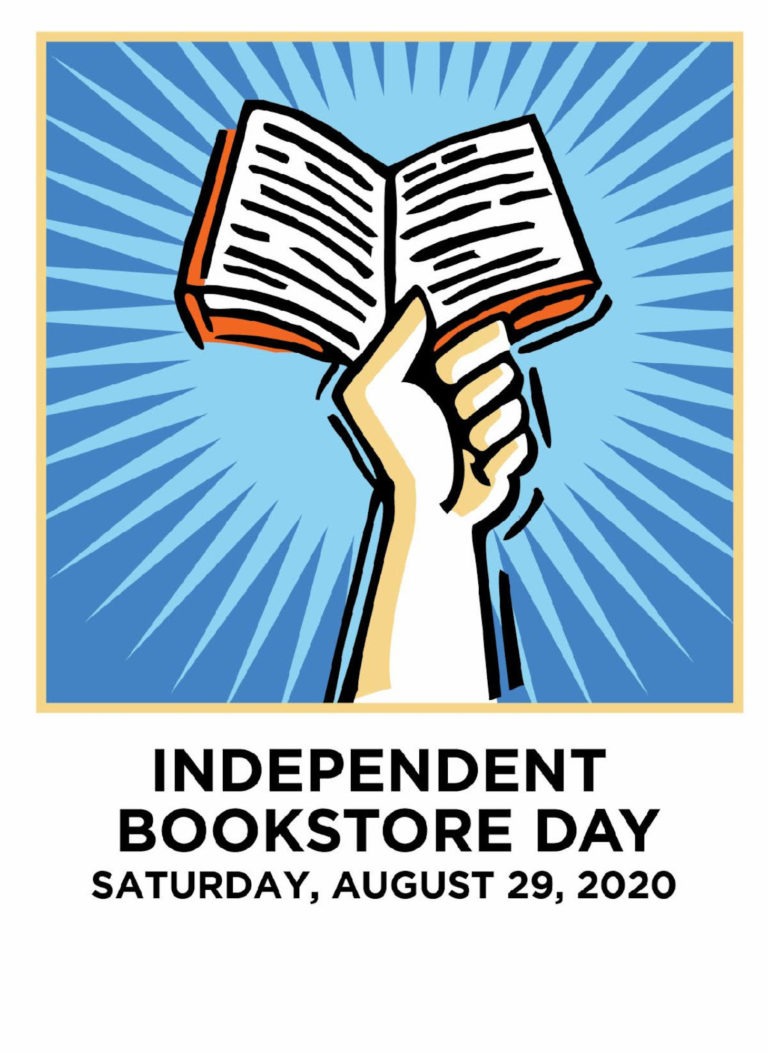 Click on the above image and check out all the cool stuff going on sponsored by the Independent Bookstore Day!
Join My Next Creativity Workshop!
Posted August 21, 2020

Join the Britfield Creativity Workshop
September 14-18
Discover why Creativity is the single most important Skill in the World. Learn how to be more creative, launch a company, publish a book, market a product, and excel competitively. We'll review successful influencers, companies, movies, novels, and brands.

 
Monday (9/14) Fostering Creativity
Tuesday (9/15) Storytelling: Writing Movies & Novels
Wednesday (9/16) Creating & Launching a Business
Thursday (9/17) Marketing a Brand or Product
Friday (9/18) Creativity: Essential Principles & Practices
Through this virtual course (Zoom), you will improve your creativity, can ask questions, and receive a Course Workbook Outline. Each class is recorded and available if you miss a session. Priced at $85.00, our Workshops fill up fast. Each class is 1-hour (followed by Q & A)
12:00 PM (PST) Monday-Friday, beginning Monday, September 14th.
The Adventure Continues….
Posted August 12, 2020

Bring award-winning author C. R. Stewart to your school
We're offering teachers the Britfield Virtual Author Visit: A seamless process to share an exciting presentation on Creativity and Writing that inspires children's learning and imagination. 
"Mr. Stewart is inspiring another generation of readers."– The Highlands School(Dallas, TX)
With a 25 Book minimum, you receive: 
A 1-Hour Zoom call with the Author (plus Q & A)
A Britfield Book for the Teacher & Chapters 1-2 for all students

 

Our Britfield Study Guide ($29.99 retail): Teach Britfield chapter by chapter
One signed poster to raffle off to Students

 

Our exciting Classroom Creativity Kit

Signed hardcover books at $20 (discounted)
A Britfield bookmark and sticker for each book
Explore our Author Visit Website
Designed as a literary classic, Britfield & the Lost Crown fosters critical thinking, communication and collaboration while teaching about history, geography and culture (AR approved). 
If you are interested, contact Suzanne: authorvisit@britfield.com
Traveling throughout the Nation (Britfield School Tour), we drove 9,000 miles through 18 states and presented at over 150 schools to more than 25,000 students—we're putting Creativity back into the classroom, encouraging literacy and changing Student's lives.
Be Part of the Britfield Movement